last post
Like with all "travel blogs" (Does that this fit in that category? Even though I blogged in said "travel" destination for a year?), this blog must come to an end. So this one has. And I will pick up on a new one. Find new posts (once I find the inspiration) at iermine.tumblr.com.
"oh, oh, it's so different here..."
You know when you have adapted to a culture when you stop making statements like "Oh, oh it's so different here because…". Focusing on the differences is a way we distance ourselves. It is safe - kind of like having reservations in a relationship. If we keep our distance, there is no way to fall in love. Maybe that's where I went wrong. I let go of my distance; I got...
the united states
I am back in the United States after spending nearly a year in Mexico. I have several draft posts that never quite made it to my blog, so I plan to do so over the next few weeks. Whether I continue to write depends on whether I'm inspired to do so in my new context: Great Falls, Montana. Welcome "home." 
feliz día de la madre
Mother's Day is every May 10th in Mexico - not the third Sunday of every May. It is arguably (and I have had this bold statement confirmed by several Mexican sources), the second most important Holiday after Christmas in this country. We love our mothers here. May is actually filled with "Día de's…" - Día del Albañil (Day of the Construction Worker), de la Maestra...
semana santa
The entire country has a two week break starting tomorrow. I will be venturing to the states of Chiapas and Oaxaca. I'll be back on April 14th. Feliz Semana Santa.
a confused, bittersweet, heart-wrenching,...
what if i want to stay in mexico?
living the mexican childhood
(December 10, 2011) It was there, on a Sunday afternoon, leaning on a cold, rusted metal shopping cart, breathing in bleach cleaning fumes, listening to Mexican norteña music playing softly over the loudspeaker, squinting in the dull florescent lighting at package labels, standing on the cold, unfinished, cement floor of the grocery store. It was there, watching Mine rifle through a bin filled...
my relationship with atlacomulco
(December 1, 2011) Our Facebook relationship would read: It's complicated. A few weeks ago, Mario and Karen told me that I was "far too direct" in the way I say things. "We skirt around the point here. You get to the point too quickly. It comes off as rude." After I explained that I clearly meant no offense, and that they should throw me a bone because I'm...
a long, lost blog entry
An aside from my general blog content: The following was taken from a blog I started in August of 2009, but never wrote in again. Amazing how much has changed (and not changed) over the past two and a half years… I saw the movie Julie and Julia last night - quite possibly the worst cinematic experience I've ever had. I had a rushed, whispered discussion with my friends as to whether...
the "reason" i'm here
Aside from my misadventures and cultural revelations, I do have an actual "reason" for being in Mexico - a purpose. As a part of being an English Teaching Assistant, I am asked to complete at least two additional projects - one focusing on spreading English throughout the community, and the other focusing on absolutely anything of my choice. The following are two projects I have been...
the spelling bee
I was the judge at a Spelling Bee in Aculco (a small pueblo not far from Atlacomulco) last week.  It is an American concept, but Mexico has reinvented the Spelling Bee in their English departments with flare. The teachers of the school dressed in all yellow and black. The Sub-Director of the school wore fishnet tights, black three-inch heels, and a bright yellow blouse. Little bumble bee paper...
Watch
A Dance at the Quinceñera Cindy being spun around by Cris, my hermano. Note: The other boys in tuxedos in the background; Cindy had a total of three chambelanes, each one attending to her needs all evening and taking turns to dance with her during the several dance numbers. When one chambelán would dance with Cindy, the other two would sway in unison close by, their eyes constantly glued to the...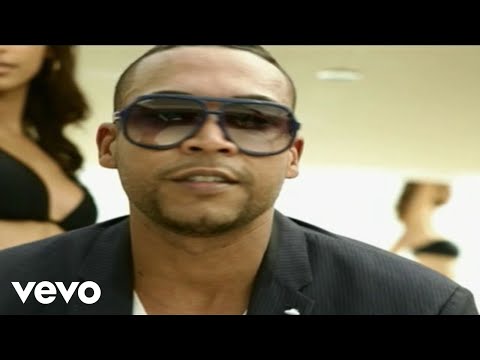 Watch
a walk in the procesión de señor del huerto
letting go (and living a cliché)
I found a cana, a gray hair, on my head last week. Actually, it was Mine who pointed it out and Cris who followed-up, "Yeah, I've noticed that for awhile now." Terrific. Mine would not let me rip it out; she insisted we cut it. "If you rip it out, many more will grow back," she warned me. I guess ridiculous superstitions transcend cultures. But it got me thinking:...
cigarettes and coffee
I wonder when I'm going to begin to smoke. I'm starting to not mind the smell. We sit at the dining room table and we drink coffee like water. My host mom, Mine, smokes one Marlboro after another. My host brother, Mario, talks with a cigarette in his mouth. It bobs up and down when he speaks, his lips curling in and nostrils flaring. It makes his Spanish particularly difficult to...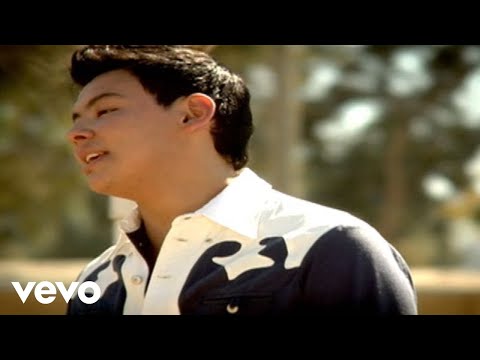 what to do if you're kidnapped
There's an oddly modern gym a few blocks away from my casa. "Total Gym." I signed up for a month trial and headed straight for the treadmills, as it is nearly impossible to run outside on the uneven streets and sidewalks. As my host mom warned me, "The streets are dangerous, so you should stay on the sidewalk. But the sidewalk is even more dangerous." I don't...
bienvenidos a atlacomulco
I feel like I've been cast in a movie - a strange movie in which I have not been given a script, so I must improvise. I don't know if it's a dark comedy, or just corny and poorly written. I have become acutely sensitive to body language, as Spanish is still a bit of a struggle for me. I respond to the few cues I'm given. At times, I nail the line, and others, not at all....
i'm still in kansas
From the window of my cab, I stare into the dark at the buildings whooshing by while white-knuckling my purse. I'm alone in Mexico City late at night, as my flight from the U.S. arrived at midnight. The further we drive and the more time that passes, my fingers start to loosen up around my bag's straps and the butterflies circling my stomach begin to calm. We speed along one of the...
the context
First post. Let's start with this: I am humbled. Where I place myself in the United States or in Mexico or in Montana or in San Francisco or anywhere in between comes from a patchwork of experiences stacked upon each other, each one informing the next. Because I intend to maintain this blog while living in Atlacomulco, Mexico, I want to position myself before delving in. First and...